---
ICGLR Regional Certification Mechanism Implementation
---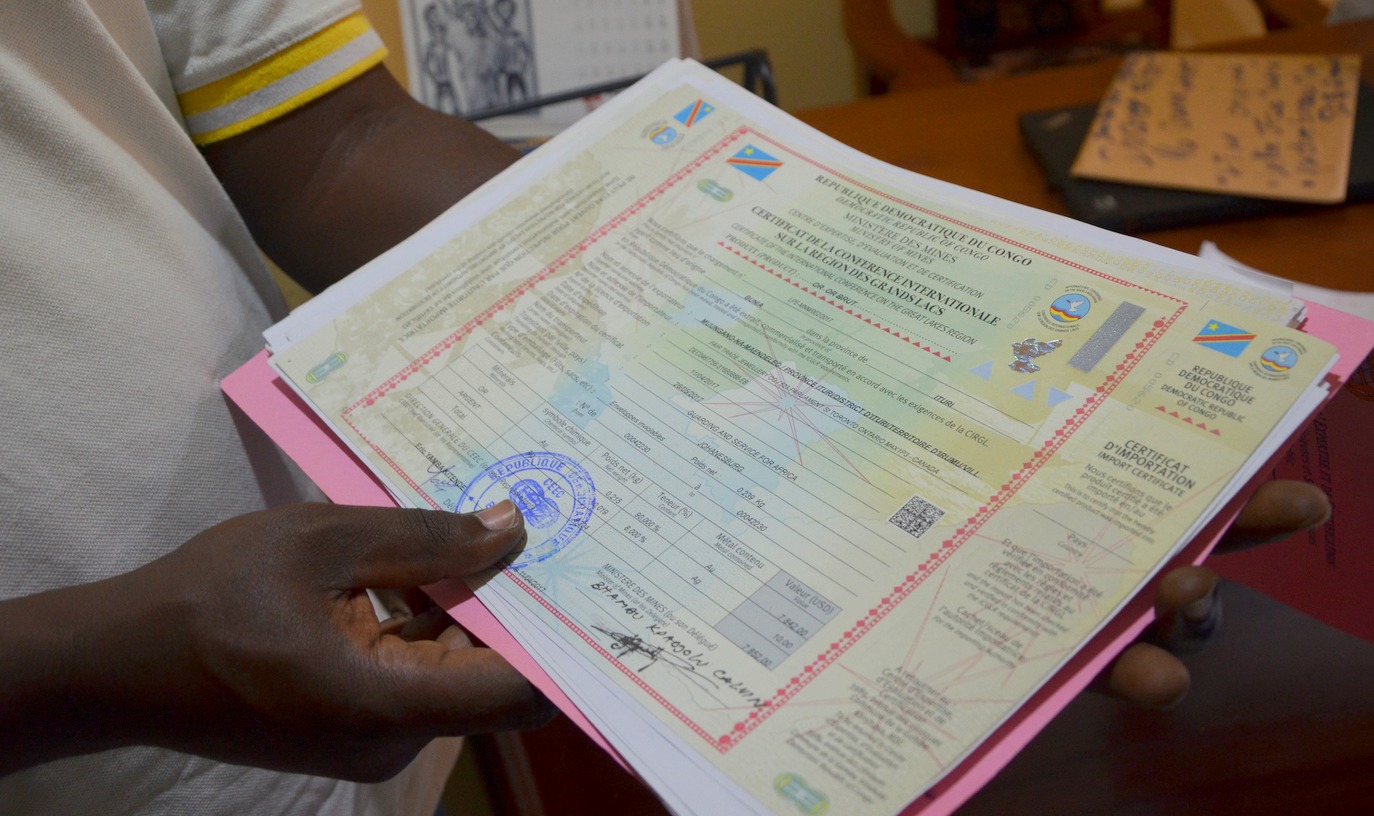 ---
IMPACT supports the implementation of the International Conference on the Great Lakes Region (ICGLR) Regional Certification Mechanism and Organisation for Economic Co-operation and Development's (OECD) Due Diligence Guidance. We provide technical support and training so that ICGLR Member States can effectively meet international and regional standards and ensure their minerals are conflict-free.
---
This project is part of our collaboration and support to the ICGLR as part of its efforts to end the illicit trade of natural resources.
The Regional Certification Mechanism is one of six tools approved by the ICGLR's 12 Heads of State and is part of the Regional Initiative against the Illegal Exploitation of Natural Resources (RINR). It is a compulsory regional standard for certification of the 3Ts (tin, tantalum, tungsten) and gold sourced from or transiting across an ICGLR Member State.
The Regional Certification Mechanism is fully compliant with the OECD Due Diligence Guidance for Responsible Chains of Minerals from Conflict-Affected and High-Risk Areas, which is an internationally recognized voluntary set of guidelines applicable to the private sector.
Our project provides technical guidance and training to the ICGLR Secretariat, Members States, private sector actors, and local civil society. We support them to understand the requirements of the Regional Certification Mechanism and the OECD Due Diligence Guidance and then implement and monitor those requirements.
As part of the project we hold sensitization workshops, as well as field-level trainings on mine site inspections, data management, and export procedures.
Technical guidance is currently provided to seven ICGLR Member States: Democratic Republic of Congo, Rwanda, Uganda, Burundi, Tanzania, Kenya, and Zambia, which are all in different stages of implementation. Part of our assistance includes supporting Member States as they develop a workplan for the implementation of the Regional Certification Mechanism, as well as national legislation to adopt the Mechanism into domestic legal frameworks.
Funding
Funding for this project is provided by Global Affairs Canada and began in 2015.
With Government of Canada funding, we have previously supported the ICGLR as they developed and began implementing the Regional Certification Mechanism. We also drafted a detailed Certification Manual, in coordination with the OECD Due Diligence Guidance, which is now used across the Great Lakes region to implement the Regional Certification Mechanism.
In addition, we have supported the drafting of domestic legislation related to the Regional Certification Mechanism and have provided sensitization and training to mine site inspectors across Democratic Republic of Congo and Rwanda.
---