The demand for natural resources—including from countries where there is risk of insecurity or human rights violations—is increasing globally. Developing countries are not fully benefiting from their natural resources, which instead can often drive, fuel, or sustain conflict.
---
Climate change promises to have a multiplier effect on conflict linked to the mismanagement of natural resources. Women stand to be the most negatively affected by these changes to their environment.
---
At the same time, consumers are choosing products that have a positive social impact and are ethically-sourced, environmentally-friendly, and conflict-free.
This one-day conference will explore barriers that local actors face when mobilizing to transform how their natural resources are managed to effectively contribute to sustainable development. The conference will bring together a diverse range of stakeholders including civil society, academics, think thanks, industry experts, and policymakers to share innovative responses and opportunities for natural resources to improve security, development, and gender equality.
---
Women representatives from an artisanal mining community will focus the dialogue—providing first-hand experience and offer insight into how stakeholders can support improved natural resource governance that leads to women's economic empowerment, peace, and development.
September 25, 2018
8:30am to 5:00pm
Previously Partnership Africa Canada, learn more how we've worked in areas where security and human rights are at risk for over 30 years.
Welcome and Opening Remarks
Reality on the Ground: Women Artisanal Miners Moving Towards Economic Empowerment
In the opening interview-style session, two women artisanal gold miners from the Great Lakes region of Africa will share how the management of natural resources and high-value commodities shape their everyday realities in a context where security and human rights are at risk. They'll reflect on how this natural resource wealth is linked to conflict and its gendered implications—and how it can support peacebuilding, development, and women's economic empowerment.
How International Regulatory Frameworks, Laws, and Peace Agreements can Support Local Transformation of Natural Resources
Panelists will provide an overview of the current political and regulatory landscape and tools available to lawmakers to support natural resource management. They'll discuss the limitations that come with these laws and frameworks, as well as opportunities for supporting local communities and ensuring their natural resources improve sustainable development, gender equality, and contribute to peace.
Moving Towards Environmental Peacebuilding as Climate Change Threatens Equitable Natural Resources Governance
Panelists will examine the impact of climate change on communities and natural resources and its potential to have a multiplier effect on conflict. Panelists will specifically discuss how people of different genders, ethnicities, and classes stand to be affected by climate change and scarcity of resources. The session will also examine what opportunities exist to support local communities to move towards environmental peacebuilding by looking at examples of how they are adapting to these challenges.
Responsible Sourcing: Opportunities and Barriers for Women and Men Along the Supply Chain
The session will focus on sharing current responsible sourcing practices for natural resources—and the challenges that exist for different actors in the supply chain who are trying to support improved security, sustainable development, and women's economic empowerment in local communities. The session will start at the upstream—sharing experiences from artisanal mine sites—to private sector actors of different sizes working to implement ethical, environmentally-friendly, and conflict-free practices into their supply chains.  
Innovative Responses to Transforming Natural Resources where Security and Human Rights are at Risk
Through a series of lightning sessions, panelists will present innovative approaches that are being developed and tested to support local communities in mobilizing to transform how their natural resources are managed in areas where security and human rights are at risk.
Bringing it Back to the Local Community
Ending in an interview-style session, two women artisanal gold miners will share their reflections on the day's conference. Their reflections will bring all participants back to how the discussion impacts the local artisanal mining community in their country, and other communities dependent on natural resources.
---
Conference Speakers
---
Check back each week as we announce new speakers
---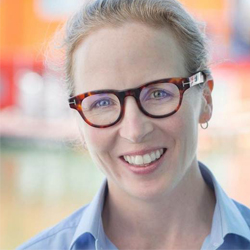 Alyssa Newman
Google, Responsible Supply Chain Program Manager
Alyssa works as a responsible supply chain program manager for Google, focused on conflict minerals. Alyssa has over 20 years of experience in the energy and environmental sector. She worked in broad range of Corporate Social Responsibility functions (private sector, government, and global nonprofits). She launched SunPower's sustainability efforts in 2008, including the SunPower Foundation, where she managed more than $5 million in global energy programs and over 1MW of donated solar power technology. She's an advisor and board member to several non-profits working at the intersection of conflict-climate change-conservation.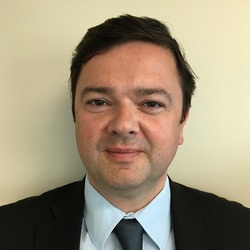 Brice de Schietere
European Union Delegation to Canada, Deputy Head of Mission
Brice de Schietere was born in Fontainebleau, France. He has been a lecturer at the European College of Parma, Italy and held the EU Fellowship at the Fletcher School of Law and Diplomacy at Tufts University. Brice de Schietere has worked for the European Union for 18 years, and was a member of the negotiating team for EU accession negotiations with Bulgaria, Assistant European Correspondent for the Common Foreign and Security Policy of the EU in Brussels, Political Counsellor and Deputy Head of the Political Section at the EU Delegation in Washington, D.C., and most recently worked as Assistant to the Managing Director for Middle East and North Africa at the EU in Brussels before accepting his current post as Deputy Head.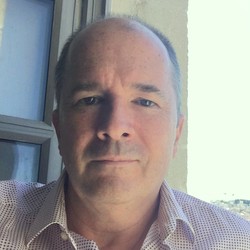 Bruce Broomhall
University of Quebec at Montreal, Professor of Law | IMPACT, Board Member
Bruce is a professor of law at the University of Quebec at Montreal (UQAM). His research focuses on efforts to create and apply an effective, law-based system of international justice. He studies topics such as universal jurisdiction, the International Criminal Court, the impact of illegal war economies on human security, and the legal responsibilities of businesses operating in conflict settings. Prior to joining UQAM, Bruce promoted international criminal justice with various civil society organizations.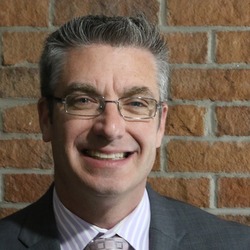 Bruce Calder
Claigan Environmental, VP of Operations
Bruce is the VP of Operations at Claigan Environmental and an authority on conflict mineral due diligence. Bruce has testified to congress on conflict minerals and his original work on conflict minerals is quoted in the SEC Final Rule on conflict minerals. Bruce's work on due diligence regarding conflict minerals and red flag regions has been quoted in Bloomberg, the New Yorker, and the Wall Street Journal. Bruce has authored over thirty SEC conflict minerals reports and Claigan Environmental is the only service provider to have passed an independent audit against the OECD Due Diligence Guidance.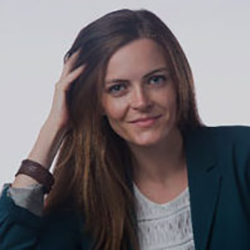 Carrie George
Responsible Sourcing Expert
Carrie brings expertise from the jewelry, electronics, and the apparel industries, working to better map supply chains and mitigate social and environmental issues identified. As the Director of Responsible Sourcing for Brilliant Earth, she developed partnerships with firms such as EverLedger's blockchain, where the leading online jewelry company worked with key suppliers to develop the first end-to-end diamond blockchain in the jewelry industry. In her work for J.Crew and other apparel companies, she developed programs to investigate and address labor concerns in China, the US, and Mexico. As Head of Apple's Responsible Sourcing programs, Carrie proposed specific mitigation projects relating to child labor and poverty in Congo, and persistent environmental degradation & health & safety issues that impact communities globally in and around mining and manufacturing.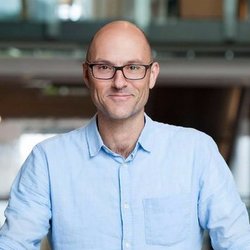 Christopher Huggins
University of Ottawa
Chris' research focuses on agricultural development, rural livelihoods, and natural resource management in Africa, particularly in post-conflict situations. He has consulted for UN agencies and international non-governmental organizations, worked with Human Rights Watch, and was a Research Fellow at the African Centre for Technology Studies. He has a PhD in Geography (specialization in political economy) from Carleton University and a Master's Degree in Environmental Studies from Strathclyde University in the UK. He is co-editor of two multi-volume books, guest-edited a special collection of Third World Thematics on artisanal mining in Africa, and has published several journal articles. His book, Agricultural Reform in Rwanda: Authoritarianism, Markets and Zones of Governance, was published by Zed Books in 2017.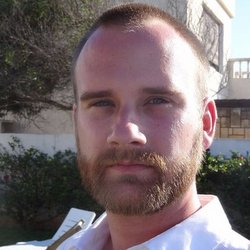 Daniel Eizenga
UQAM, Centre FrancoPaix de la Chaire Raoul-Dandurand, Postdoctoral Researcher
Dan is a Postdoctoral Fellow with the Centre FrancoPaix of the Chaire Raoul-Dandurand for diplomatic and strategic studies at the University of Québec in Montreal. He is also a research associate with the Sahel Research Group at the University of Florida. He received his PhD from the Department of Political Science at the University of Florida. He has taught courses on African politics and society as well as on the politics of development. Dan has conducted extensive fieldwork in the Francophone African Sahel, where he spent eighteen consecutive months for his dissertation research, examining how different configurations of political institutions, civil-military relations and traditional institutions attempt to manage pressures from civil society for greater liberalization in the contemporary political regimes of Burkina Faso, Chad, and Senegal. He has also conducted research on Countering Violent Extremism as a consultant on Burkina Faso and Chad.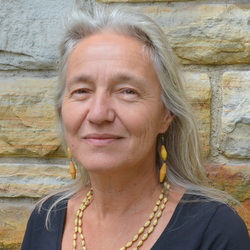 Gisèle Eva Côté
IMPACT, Gender Specialist
Gisèle leads IMPACT's work to develop, implement and oversee gender equality strategies in consultation with local communities. She trains staff members, stakeholders, and community groups on women's rights. Gisèle leads IMPACT's research on gender and liaises with stakeholders to develop recommendations on women's empowerment in the extractive industry. Gisèle has over 25 years of international experience, managing projects that address human rights, women's rights, and indigenous rights, as well as rights to land and natural resources. She has extensive field experience with grassroots and non-profit organizations in Latin America and Africa. Gisèle's research has focused on sexual violence in conflict and post-conflict contexts and examining mining issues through a gender lens.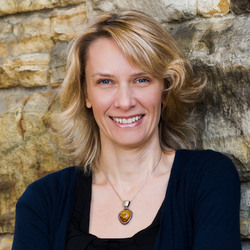 Joanne Lebert
IMPACT, Executive Director
Joanne joined IMPACT in 2011 and leads our work to improve how natural resources are managed where security and human rights are at risk. Her work has focused on contributing to responsibly-sourced, conflict-free minerals and she has helped Central African governments launch and implement a regional strategy to tackle conflict minerals. Previously, Joanne was based at the University of Ottawa's Human Rights Research and Education Centre. She focused on gender-based violence in conflict settings in Africa and how it is impacted by the extractives industry. She was also Deputy Director of the Canadian non-profit, Peacebuild. She has lectured at Carleton University and worked for the OSCE in Bosnia-Herzegovina and Croatia, Amnesty International, and CARE International in Zambia.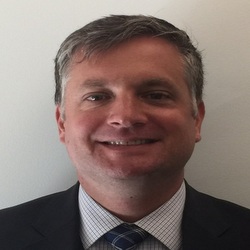 Jonathan Nellis
Embassy of the United States in Ottawa, Deputy Economic Counselor
Jonathan is a career member of the U.S Foreign Service. He joined the Economic Section in Embassy Ottawa in 2016 where he covers trade, intellectual property rights, and regulatory cooperation. Previously, he served in the Economic Section in Mexico City where he focused on macroeconomic and financial issues as well as led the Embassy's efforts on the Mexico – U.S. Entrepreneurship and Innovation Council. He was previously posted to the U.S. Embassy in Buenos Aires, Argentina where he served in the consular section. Jonathan also served in the State Department in Washington D.C., as the Senior Trade and Investment Officer in the Bureau of African Affairs and then as the Desk Officer for El Salvador. Prior to joining the Foreign Service, Jonathan had a career in the private sector working for Thomson Prometic as the Manager for Test Center Planning. He also worked for the World Bank conducting research on private sector participation in infrastructure and was a Peace Corps volunteer in Senegal. Jonathan has a BA in International Political Economy from the Colorado College and an MBA with a concentration in Finance from the University of Michigan.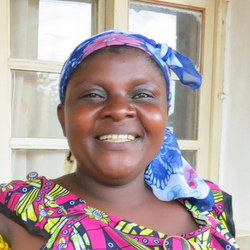 Denise Kahambu Vaherenie
Artisanal Gold Miner from Democratic Republic of Congo
Kahambu Vaherenie works as an artisanal alluvial gold miner in Democratic Republic of Congo's Ituri Province. She oversees a mining team made up of women. Kahambu Vaherenie participates in IMPACT's Just Gold project. She also sits on the Board of Directors of the local mining cooperative, CODEMA, where she promotes the equal participation of women in mine sites. She is part of IMPACT's AFECCOR project that supports artisanal miners to access savings and credit. As part of the project, Kahambu Vaherenie provides community members with coaching on basic accounting and financial procedures. She was elected Coordinator of the local women's rights association in Mambasa, the Network for the Empowerment of Women in Mining Communities (REAFECOM) and has represented artisanal women miners at provincial and national meetings in their struggle for the recognition of theirs rights.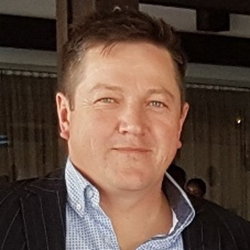 Lance Hooper
Cobalt Blockchain Inc., President and COO
Over the past twenty years, Lance has played key roles as both an early employee and as a founder for emerging technology and mining companies. For the last decade, Lance has held senior corporate positions and served as a director with private and public mining companies working in Canada, Peru, Afghanistan, and Democratic Republic of Congo (DRC). Since 2015, Lance has been the driving force behind a commodity trading venture specializing in ethically-sourced tin, tantalum, tungsten – and now cobalt – originating from artisanal mine sites the DRC.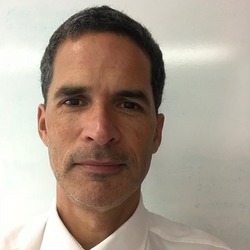 Luke Sookocheff
Global Affairs Canada, Deputy Director, Natural Resources Policy
Between 2014 and 2018, Luke was head of the political section at the Embassy of Canada to Peru. Previously, Luke was deputy director responsible for the Caribbean, coordinator for the Summit of the Americas, and analyst at the Canadian International Development Agency for development programs in Kenya, Zimbabwe and Malawi. Between 2004 and 2007 Luke worked at the Canadian High Commission in Nairobi, Kenya, with responsibility for bilateral relations with Rwanda and Burundi. From 2001 to 2004 Luke worked in Ottawa (and at the UN) on human rights and humanitarian affairs.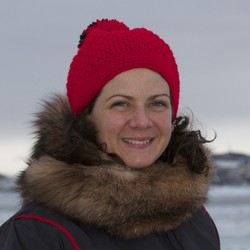 Marie Bélanger
Global Affairs Canada, Senior Development Officer with the Pan Africa and Regional Development Program
Marie has been working in development for more than 20 years in the federal government and her community. Currently, she is the Senior Development Officer for the regional Pan-African program with Global Affairs Canada, and has worked with different programs with CIDA and other federal agencies. She previously worked for five years in Nunavut and is interested in governance issues related to Aboriginal peoples. She is a mediator and has been actively involved with Centraide Outaouais for several years.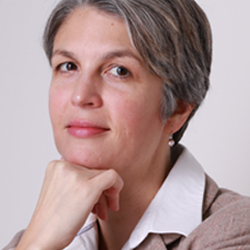 Mora Johnson
Barrister & Solicitor
Mora is a lawyer, consultant, and a leading expert in responsible business practices. Prior to starting her law practice, Mora served for over 10 years at Global Affairs Canada and Natural Resources Canada in negotiating and implementing regulatory and voluntary standards relating to transparency and business practices in the extractive sector. She advised on standards such as the UN Guiding Principles on Business and Human Rights, the Voluntary Principles, and the Extractive Industries Transparency Initiative. In 2011, she was elected to co-chair the negotiation process of a Conflict Gold Standard at the OECD, and from 2012-2015 was elected to Chair the OECD Forum on Responsible Supply Chains.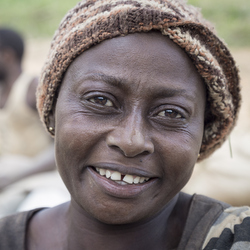 Moza Zawadi
Artisanal Gold Miner from Democratic Republic of Congo
Moza Zawadi works as an artisanal gold miner at a hard rock mine site in Democratic Republic of Congo's Ituri Province, where she oversees a mining team of women. Moza Zawadi has participated in IMPACT's Just Gold project since 2015. She is a member of the Supervisory Board of the local mining cooperative, CODEMA. She also participates in IMPACT's AFECCOR project that supports artisanal miners to access savings and credit. As part of the project, Moza Zawadi is a savings groups mentor and assists and coaches savings group members with their financial procedures and basic accounting. . Moza Zawadi is a founding member of the local women's rights association in Mambasa, the Network for the Empowerment of Women in Mining Communities (REAFECOM). She advocates for women's recognition and their full participation in the artisanal mining sector.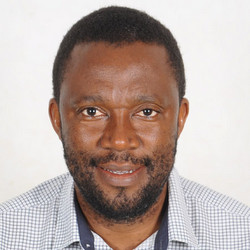 Patience Singo
IMPACT, Governance Advisor
Patience is IMPACT's technical expert on artisanal and small-scale gold mining. He advises on and implements technical assistance for the Just Gold project. He also assists with IMPACT's strategies to improve governance systems, including mercury reduction and addressing other environmental impacts of artisanal and small-scale gold mining. Patience worked for nearly a decade as Project Director of a sustainable artisanal mining project with the Swiss Agency for Development and Cooperation in Mongolia and was previously a Technical Advisor on the United Nations Industrial Development Organization's global project to reduce mercury use in ASGM. His extensive international work includes studies and projects throughout Africa, South America, and Asia.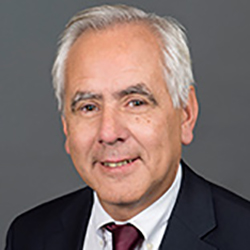 Paulo de Sa
IMPACT, Board Member
Paulo was a Senior Advisor at the Inter-American Development Bank and a Practice Manager with the Energy and Extractives Global Practice at the World Bank. There he coordinated and led oil, gas, and mining lending activities and technical assistance in more than 50 countries. He also headed three global partnership programs in the oil, gas, and mineral sectors including: the Extractive Industries Transparency Initiative (EITI), the Global Gas Flaring Reduction (GGFR), and the Extractive Industries Technical Advisory Services (EI-TAF). With the World Bank, Paulo also held the positions of Lead Operations Officer for the Latin America region and Lead Industrial Economist. Before joining the World Bank, he worked in Strategy and Operations for Usinor-Sacilor, a leading steel producer in France. He holds a Doctorate in Mineral Economics from the Paris School of Mines.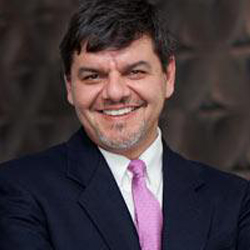 Robin Gambhir
Fair Trade Jewellery Co, CEO and Co-Founder
Robin is CEO and co-founder of the Fair Trade Jewellery Co (FTJCo), North America's original Fairtrade fine jeweller. A graduate of Western University and the University of Toronto, Robin spent twenty-five years in the international gem business before starting FTJCo with co-founder, Ryan Taylor. FTJCo has become a world leader in responsibly sourced materials and holds a number of certifications including BCorporation and the Responsible Jewellery Council. The company produces custom jewellery, engagement and wedding rings in the company's Toronto workshop with a team that is 80% female.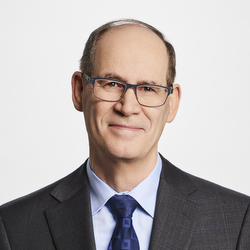 Rolland Morier
Northern Strategies Inc., President | IMPACT, Board President
Rolland is President of the consulting firm Northern Strategies Inc. Previously, he held executive positions in the mining and chemical industries, most recently as Vice-President of Finance & Strategy for the Iron Ore Company of Canada (a Rio Tinto subsidiary). He has been involved with mining projects in South Africa, Madagascar, Guinea, and Canada. His current activities include advising industrial and financial clients, working with non-profit organizations, and mentoring Montreal-area small business owners on a voluntary basis. He is a Fellow of the Order of Chartered Professional Accountants of Canada and past Board member of the Society of Management Accountants of Quebec.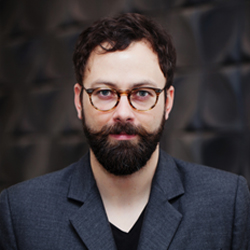 Ryan Taylor
Consensas, CEO and Founder 
As founder and CEO of Consensas, Ryan brings his experience from the jewellery sector to create technology solutions that foster networks of trust among multiple stakeholders, which harmonize data and facilitate information. Consensas' strong commitment to fairness, sustainability and community has enabled the first digital, verified, secure documentation process for IMPACT's Just Gold project.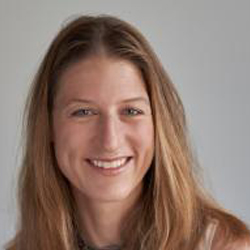 Silja Halle
 United Nations Environment, Coordinator of Joint Programme on Women, Natural Resources & Peace
Silja is the Coordinator of the Joint UN Environment, UNDP, UN Women and PBSO Programme on Women, Natural Resources and Peace, a programme focused on using natural resource interventions to strengthen the political and economic empowerment of women in conflict prevention and peacebuilding. Silja joined UN Environment in 2006 and was previously the organization's Subprogramme Coordinator for Disasters and Conflicts. In this role she oversaw and guided programme and policy development designed and oversaw the implementation of monitoring frameworks and worked to build partnerships within and outside the UN system. She is also the co-editor of the UN Environment policy series on the environmental dimensions of conflict & peacebuilding.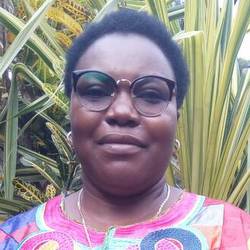 Albertine Zawadi Mambo
SOFEPADI, Coordinator
A lawyer by training, Zawadi Mambo is passionate about promoting and defending the rights of women and children. She is the coordinator of Solidarité féminine pour la paix et le développement Intégral (SOFEPADI), based in Democratic Republic of Congo's Ituri and North-Kivu Provinces. In her role, she coordinates SOFEAPDI's activities to move the organization's mission forward to ensure women and girls in DRC have equal rights. SOFEPADI undertakes sensitization at the community level, working with community and traditional leaders, women, men, and youth to take action to stop violence against women. For the past two years, Zawadi has collaborated with IMPACT on the Just Gold project as the first facilitator of community workshops on human rights, women's rights, and gender equality.
---
The conference is made possible thanks to the generous financial and in-kind support from the following organizations:
---
---